Book an Appointment
Rate increases effective July 15, 2022. Check your email for details
Direct billing available for most extended health and RCMP.
Monday / Tuesday / Wednesday - Maple Ridge, Pitt Meadows Thursday - Port Coquitlam, Coquitlam, Port Moody Friday - Port Coquitlam / Coquitlam
I no longer travel to Central Coquitlam - Austin, Maillardville, Chineside
Apartments / Townhouses must have free, accessible and plentiful parking.
Mobile RMT TriCities, Pitt Meadows & Maple Ridge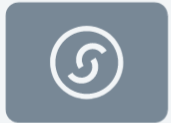 Gift Card
Give the gift of health to someone you care about.
Did you know that you can now purchase a gift card to our clinic from your online account?
First sign in or sign up to our clinic to purchase a gift card
Select a treatment from the list on the left
to view available appointment times